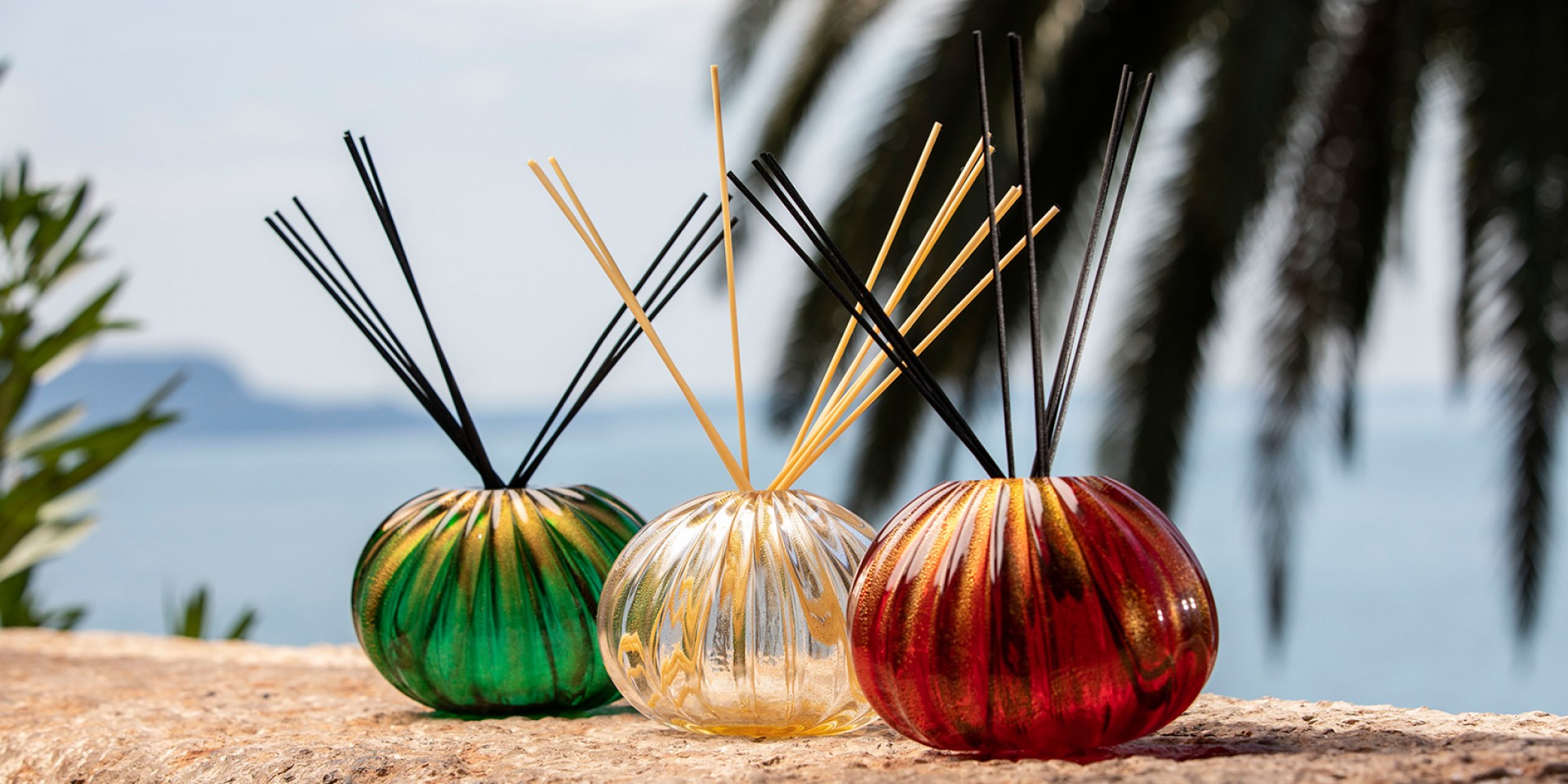 Murano Collection
A limited edition collection of Murano glass vases combined with fragrances from any Risalto Home Decor collection.
Murano Collection is a collection of fragrances in the format of Murano glass vases created exclusively for Risalto Home Decor. The design was developed by the Italian designer Giovanni Marani.
All vases are sold in designer boxes and are complemented by a fragrance that you can choose from any collection.